Messenger-Marketing

Use WhatsApp, Facebook & Instagram
in a targeted and effective manner

Use Messenger Marketing as a
booster for your customer contacts

Messenger-Marketing

You lose 97% of your
potential guests per day

Use messenger marketing
to increase your revenues

Messenger-Marketing

Incredible 100 % open rate
and up to 80 % click rate

Use WhatsApp newsletters
for precise communication

Messenger-Marketing

GDPR-compliant generation
of personal data

Use top messengers for the
Growth of relevant customer data
ONE TO ONE
What we do for you
---
ONE TO ONE combines the messages of all relevant messengers - WhatsApp, Facebook etc. - in a clear dashboard. This ensures a quick and easy answer.
In addition, ONE TO ONE provides effective, best possible support with all important processes, chats, dialogues, chat hobs and marketing automation.
Last but not least, the collection of well-founded economic key figures is the reliable basis for your business.
Knew? You lose around 97% of your website visitors every day. Only about 3% of visitors "convert".
A conversion is a phone call, a direct inquiry, a voucher sold or a direct booking. In short: you lose a lot of sales every day. We'll change that immediately.
Focus on Tourism
100% Automated
Guaranteed Compliant with GDPR
Increase in Revenues
Saves Time and Money
Transparent Performance Measurement
High Individuality
Effective Contacts
Secure Competitive Advantages
Marketing as a Service
Benefits of ONE TO ONE
---
Up to now, ONE TO ONE is a unique "Marketing as a service" solution. Our last generation's integrated, automated, and data-driven marketing tool has a strong heart: effective messenger marketing! We use various messengers to contact your potential guests automatically and individually. Whether using Facebook Messenger, Instagram Direct, WhatsApp, or Telegram.
Focus on Tourism

ONE TO ONE messenger marketing was jointly developed with successful hoteliers and established destinations. We are the specialists for your sure success by messenger marketing in the tourism business.

100% Automated

All processes are 100% automated such that there is no additional outlay for you. Quite the contrary: A high level of automation reduces manual processes and therefore saves manpower and costs.

Guaranteed Compliant with GDPR

ONE TO ONE messenger marketing complies with applicable guidelines for data protection. That is guaranteed by ONE TO ONE's data protection expert. Of course, we provide you with all relevant text passages for your data protection regulation.

Increase in Revenues

Rather than bore you with expensive, meaning­less, and non-transparent reports, we are focused on your revenue increase. You check our service plain and simple by the measurable increase in revenues.

Saves Time and Money

As tourism experts, we are aware of your daily tasks and challenges. That is why we came up with a solution that does not entail any additional expenditure for you. Quite the contrary.

Transparent Performance Measurement

You have access to all generated operating figures at all times, and your economic result is paramount. What is at stake is nothing less than the increase in your bookings and, therefore, your steep success curve heading upwards.

High Individuality

ONE TO ONE messenger marketing is anything but an isolated solution. We rely on modern and intelligent interfaces and communicate with various current programs.

Effective Contacts

Data-driven messenger marketing ensures a tremendous decrease in contact times. Requests are passed via email or directly in Re:Guest. Individual questions are forwarded one-to-one.

Secure Competitive Advantages

Do you communicate via Facebook Messenger, Instagram Direct, WhatsApp, or Telegram? So do your guests! By using ONE TO ONE messenger marketing, you benefit from the most attractive online communication channels for your business success.
At a glance
A comparison of services
---
One
to
One
Other
Providers

All messengers
(WA, FB, IG, TG, etc.)

Unlimited Chats

Central management
of messages

Flexible number
of users

Telephone support

Mail Support

Personal support

On-site training

Implementation of
complete setup
One
to
One
Other
Providers

100% custom
texting

Industry focus
(tourism, gastronomy)

GDPR compliant

Open interfaces

CRM Integration

Direct integration
in Re:Guest

Direct integration
in the ABM

WhatsApp Newsletter
Marketing Solution
That is how ONE TO ONE works
---
Although ONE TO ONE messenger marketing is a complex concept, its comprehension is as easy as pie: The process comprises the three periods DIALOG, RELATIONSHIP, and AUTOMATION. These result in a holistic "marketing as a service" solution featured by immediate and direct communication.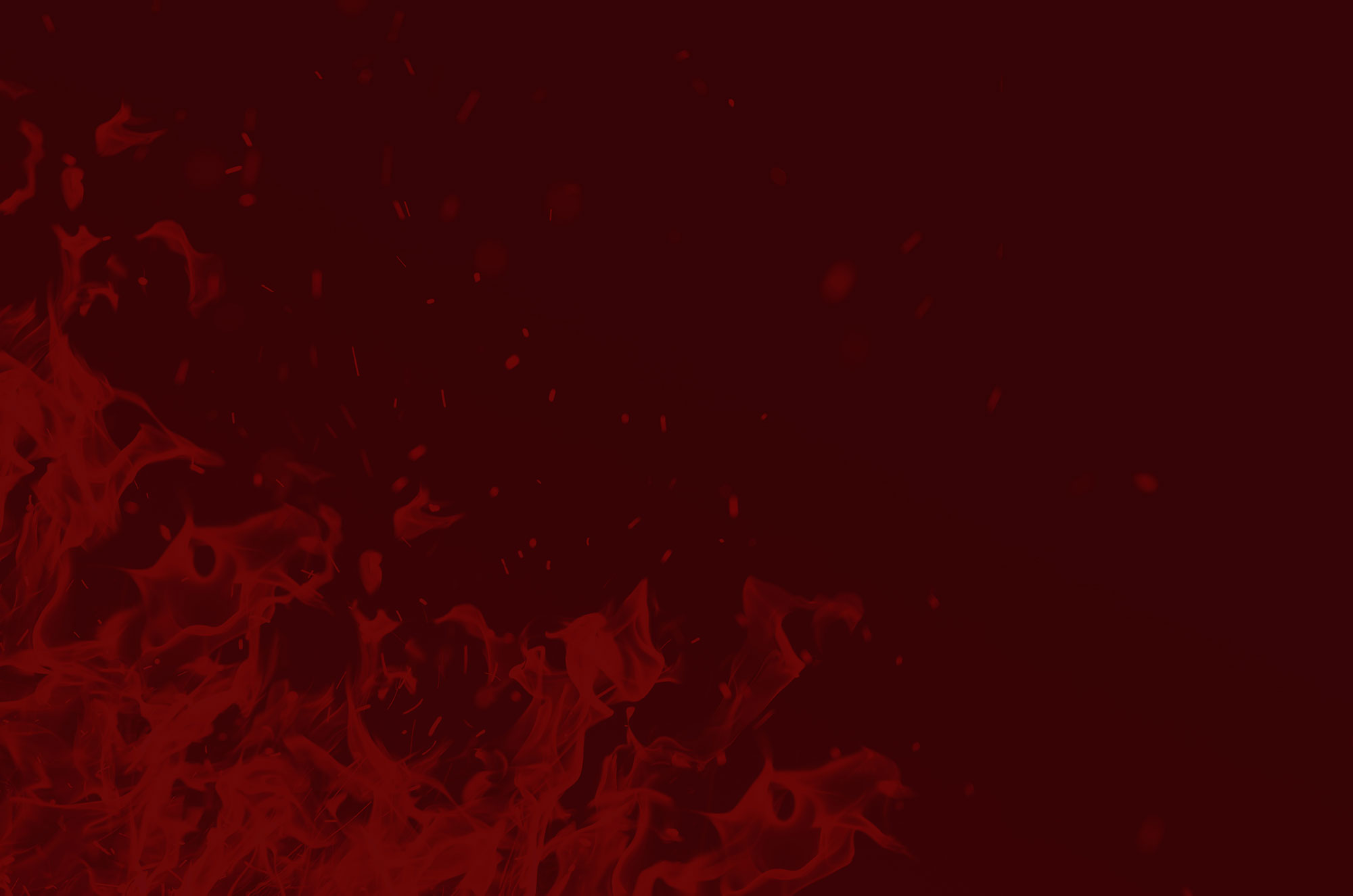 97% of website visitors
don't convert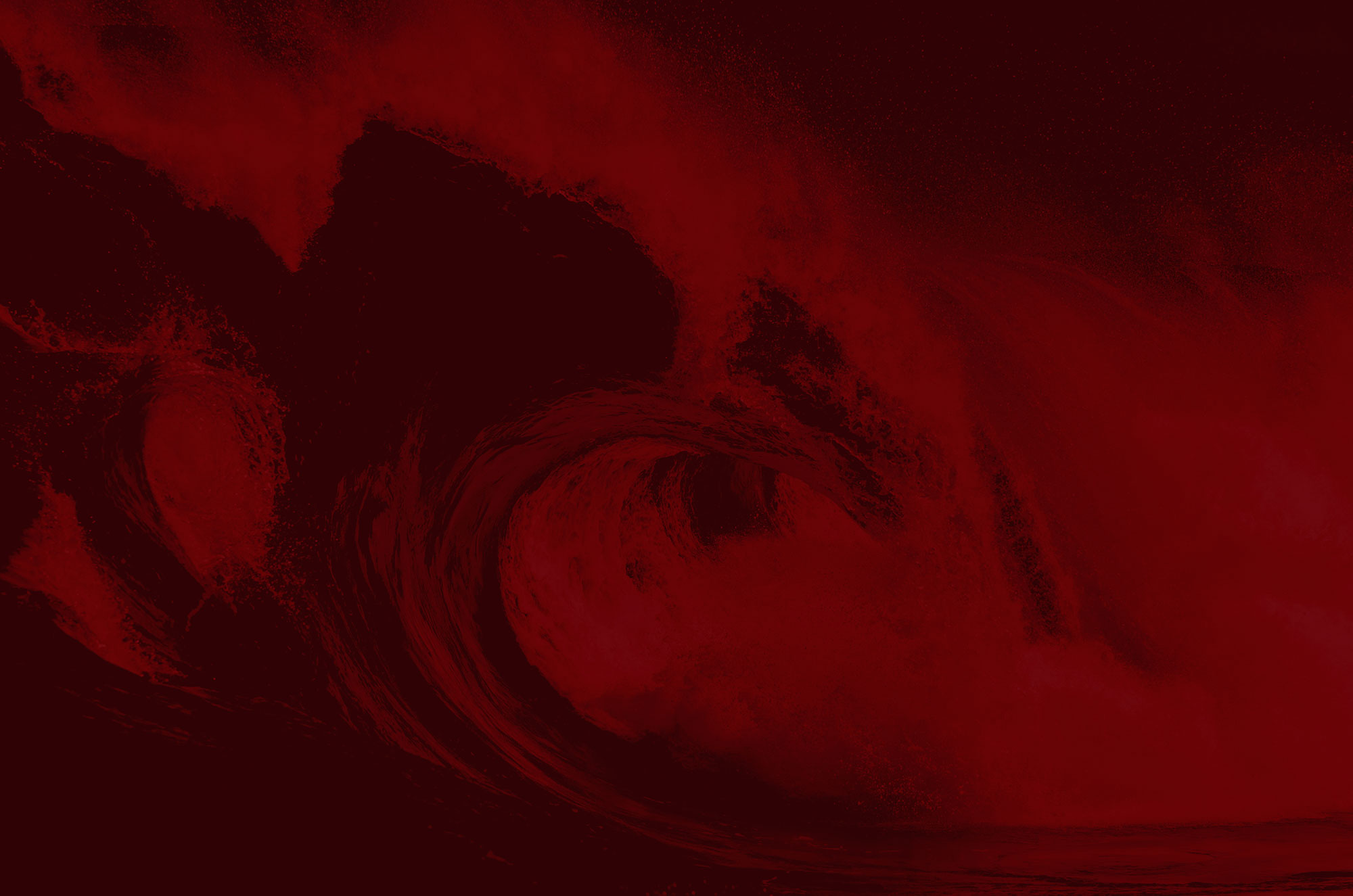 ONE
TO
ONE
ONE
TO
ONEDialog

ONE TO ONE automatically starts individual messenger dialogs within your potential guests' customer journey. These individual touchpoints offer us the best possibilities to take up contact with website visitors.

ONE
TO
ONERelationship

In the next step, marketing contacts are listed in an open CRM for you to retain control of the data. Additionally, we transmit these data by email. We are happy to submit these data also in Re:Guest.

ONE
TO
ONEAutomation

Based on this profound and sophisticated collection of visitor contacts, we start automated campaigns with ONE TO ONE messenger marketing and thereby increase your revenue flexibly and reliably.
Value Added Next Level
Significant Data
---
For us, collecting data is not a means to an end. The complexity of ONE TO ONE messenger marketing enables data generation whose application achieves its intended objective most securely. During your stay, we take on contact with website visitors through automated dialogs: This way, we get an even better understanding of potential guests' requirements and turn holiday dreams into concrete bookings.
Compatibility of Messengers
---
Communication services such as Facebook Messenger, WhatsApp, Instagram Direct, and Telegram are widespread and accepted to such an extent that the development of an own messenger is not needed. Via WhatsApp, we reach approximately 85% of all users in Austria and via Facebook Messenger roughly 50%. So, we move within learned and widespread systems – always focused on your revenue increase.
Precise communication
WhatsApp Marketing
---
With META, seamless cross-channel communication between the much-used messengers of Facebook, Instagram and WhatsApp is finally working. So it's no longer a question of which messenger is the best, but rather your individual requirements.
WhatsApp is more popular than ever. The messenger is used daily by more than 63 million users in Austria and Germany. The high market coverage makes WhatsApp extremely attractive for ONE TO ONE messenger marketing.
Use WhatsApp as an automated and targeted channel in your online marketing mix!
The advantages are obvious: Easiest use and communication in real time as well as meaningful key figures enable measurable competitive advantages.
Especially in communication-intensive tourism, the use of messenger or WhatsApp marketing creates significant added value.
WhatsApp newsletters convince with opening rates of almost 100% and click rates of up to 80%. This is how WhatsApp or Messenger marketing with seamless and direct communication becomes an effective lever for increasing your sales.
Contact ONE TO ONE
Request Info
---
Do you want to learn more about ONE TO ONE? We gladly send you exclusive case studies, concrete key figures, and insights. Just enter your name and email address, accept the privacy statement and submit your info request.
Do you want to learn more about ONE TO ONE? We gladly send you exclusive case studies, concrete key figures, and insights. Click on the Request Now button and contact us directly via Messenger.
About ONE TO ONE
A skin in the Game Company
---
As entrepreneurs, we love challenges. We assume responsibility and always relate to the concrete – without excuses or buzzword bingo. We take the risk and value its price. Nothing ventured, nothing gained. That is our conviction.
« Conversations take place.
Whether you are there or not. »
Wolfgang Gschaider
Founder of ONE TO ONE GmbH
Self-employed since 2013
« Pain + Reflection
= Progress »
Mario Krispler
Founder of ONE TO ONE GmbH
Self-employed since 2010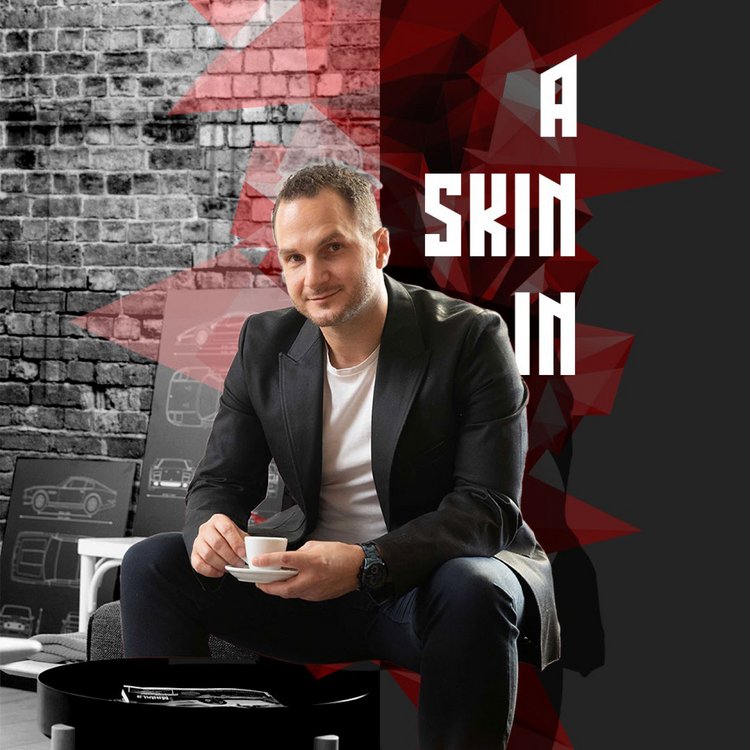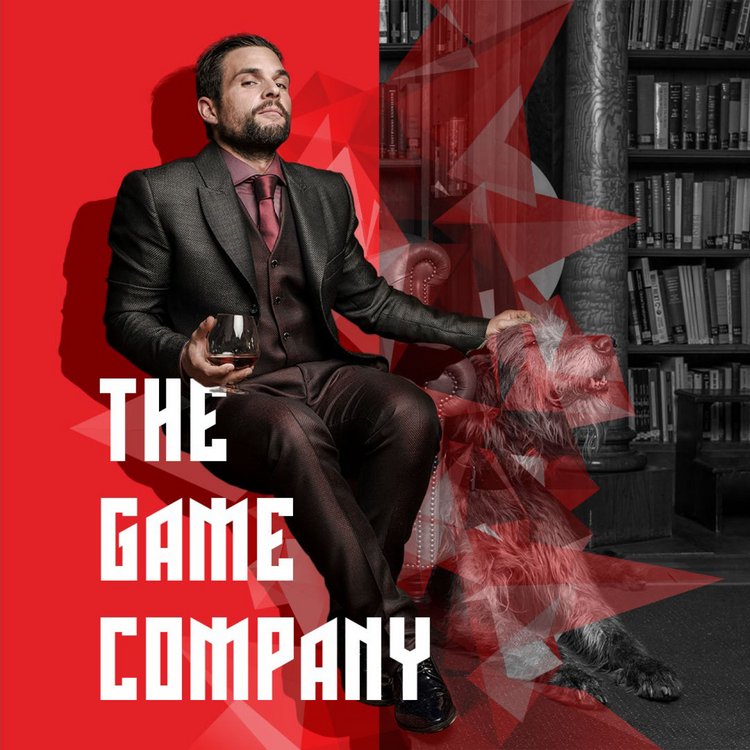 ONE TO ONE References
What our customers say about us
---
Messengers such as WhatsApp or Facebook Messenger have become indispensable in daily communication because the various messengers have become a part of communication. ONE TO ONE centralizes, structures and prioritizes the countless dialogs (WhatsApp, FB Messenger) for us, so you don't lose track. We were extremely surprised by the tremendous growth in new email addresses for marketing.

Christian Wandl
Hotelier & host
Biohotel Leutascherhof****

Every day we are confronted with a high volume of individual and specific requests from potential spa guests. ONE TO ONE facilitates direct communication for us and our guests alike and helps with the long-term retention of new contacts.

Mag. Peter Wohlschlager
Marketing
Therme Amadé Badbetriebsführungs GmbH

It is particularly valuable to us that Mario always comes up with individual solutions that are 100% tailored to our goals. New technologies and solutions are standard.
We feel that we are in the best of hands!

Julia Schroll
Digital Marketing
Zell am See Kaprun Tourismus GmbH

ONE TO ONE does not offer ordinary chatbots but an integrated "marketing as a service" solution. That is an essential difference to other providers. Messenger marketing generates active contacts, email addresses, and various measurable conversions.

Christian Pritz
Hotel Manager
Wellnesshotel Eggerwirt****S

Thanks to ONE TO ONE, we have time and costs under control and complete legal certainty regarding collected data. We receive transparent and reliable key figures, and the cost-benefit ratio is as pleasing as comprehensible. We appreciate ONE TO ONE as a reliable partner!

Madeleine Pritz
GF Ferienregion Salzburger Lungau
SALZBURGER LUNGAU
ONE TO ONE Testimonials
Brand Ambassadors
---
The basis for a solid business model is the legal review of all service offerings. Stanonik Rechtsanwälte accompanies the ONE TO ONE GMBH in a proactive manner within the scope of raised legal issues. Therefore, after our review was conducted, we can recommend the services of the ONE TO ONE GMBH with confidence.

Dr. Daniel Stanonik LL.M.
Lawyer
External Data Protection Officer
Stanonik Rechtsanwälte

Hoteliers are well aware that friendly and clever receptionists can sell just about everything. By ONE TO ONE, you are now able to have these conversations on the web: refining, automating, and scaling – 24/7 around the clock leading to a significant increase of conversions and the booking rate for the entire online marketing.

Mag. (FH) Matthias Wieser
Systematic Online Marketing

ONE TO ONE's messenger marketing is not only very innovative and transparent but also ideally for touristic service providers. By the use of Re:Guest, we are an active partner and implement continuous innovations to increase the value for the guests in common. Highly recommended!

Michael Mitterhofer
Founder & CEO
Re:Guest
Zeppelin Group Srl
Strong Partnerships
ONE TO ONE Partners
---